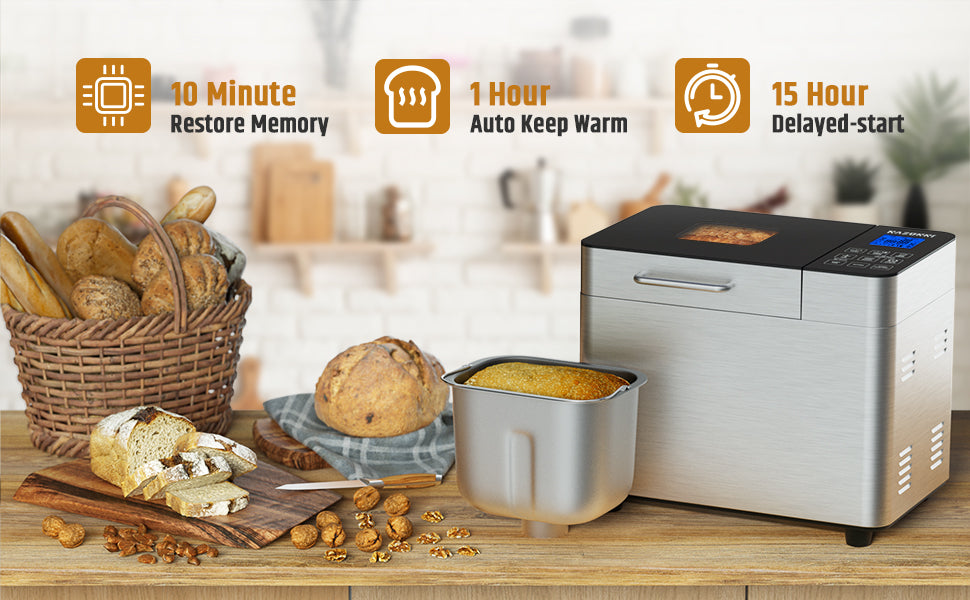 1. Put ingredients in. Liquid ingredients go first (such as water, oil, or milk), then dry ingredients ( flour, sugar, salt, etc), and yeast on the top (keep separate from any liquids).

2. Select the preset program or use the customized settings including loaf weight, crust shade, or the delayed-start timer.

3. The bread maker will finish the rest for you! It will take approx. 3 hours to make 1 lb of bread. There will be 10 beeps to remind you when to add adds-in like nuts (if desired).

4. Enjoy a loaf of delicious, hot bread with the 1-hour auto keep warm setting after baking is complete.